Excellence in All We Say and Do
928-708-YCSO (9276)
Make a difference, be excellent!
The Yavapai County Sheriff's Office strives to serve and protect the citizens of the county by working with the public to help prevent crime, enforce the law, preserve the peace and provide a safe environment for everyone.
Doing so allows us to preserve the quality of life of everyone in our county.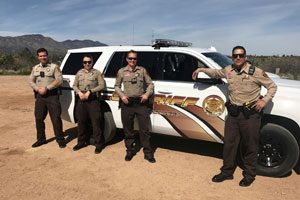 Deputy Sheriff Recruit & Lateral
Responsible for the protection of life and/or property through enforcement of laws. May be assigned to work on patrol, at headquarters, on special assignments, or as plainclothes investigators.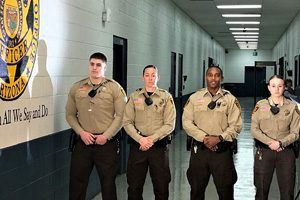 Detention Officer
Responsible for maintaining a secure detention facility and the safe custody of inmates.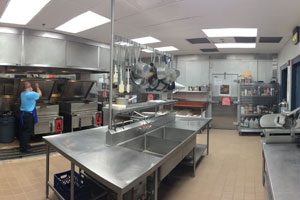 Cook I
Under limited supervision, prepare all hot food and desserts requiring on-premises cooking/baking for inmates, staff, and special needs diets. Oversee daily operation of large scale food production staffed by an inmate labor force.